NaBloPoMo 2019: How did it go?
In October, I wrote about why I didn't want to do NaBloPoMo. However, I also set a goal for November: To publish at least five blog posts, and if possible to complete a short story I first drafted in March.
So, how did it go?
Well, I made it. Mostly. Depending on how I count it.
I did do five posts in November, the last one squeaking in on the 30th:
I think it was a good mix: There was one new post idea which grabbed my imagination and ended up turning into two posts. There were two posts that I'd been planning for a while (they were even the top two on my nominal schedule). Finally, there was one post which has been almost done since June, and which was a relief to actually get done.
I was a little disappointed not to have completed Eve's Tale, but it had grown out of control and so I put it on hold halfway through the month to focus on meeting the post count.
Just another November
As I wrote about both NaNoWriMo and NaBloPoMo, I really didn't want writing to take over my November. Having a target did increase the mental priority of my blog, and made sure it got done. However, I'm not sure that that's sustainable long-term.
So I was glad to achieve some of my other priorities. I did spend time with family and friends in November. I went to musical and cultural performances. I also spent lots of time out in nature, hiking and even kayaking.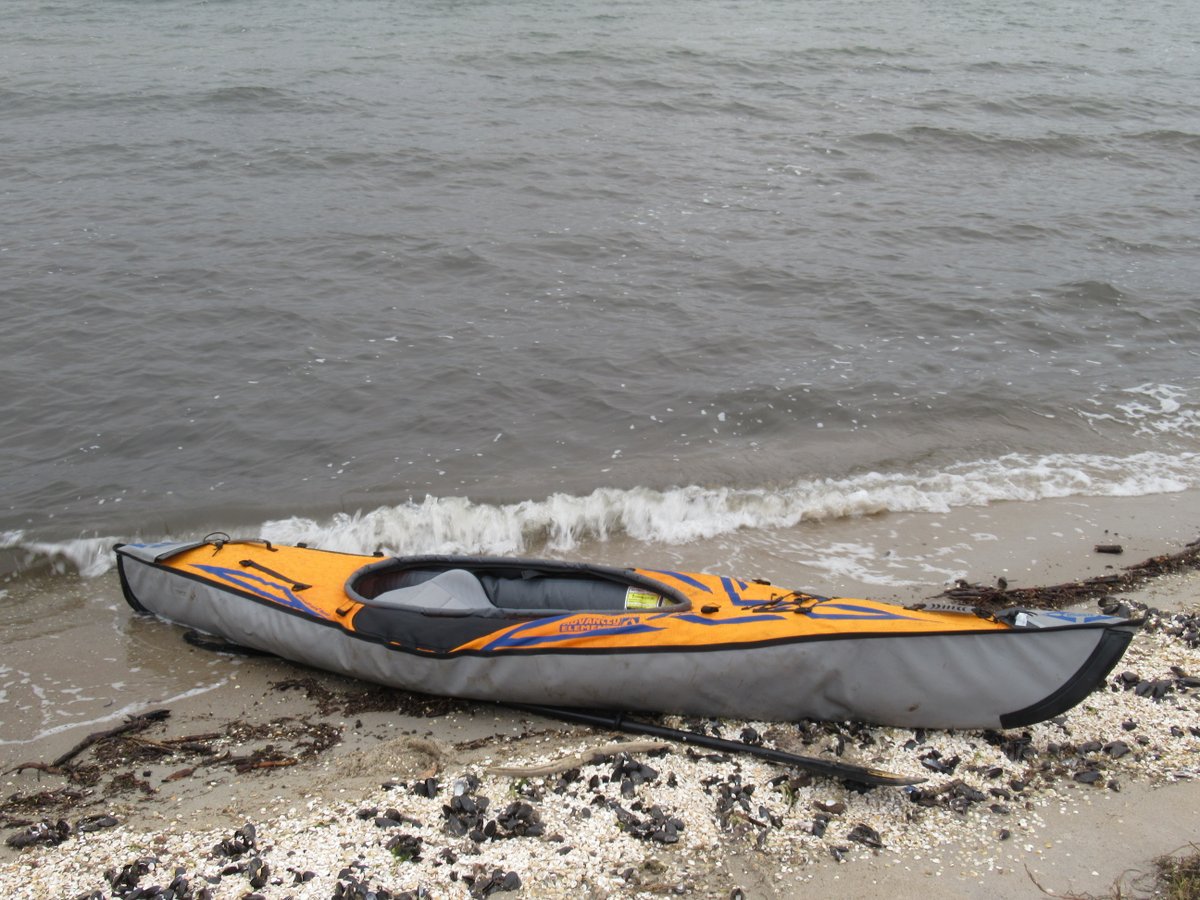 Checking out the water supply
Cup Day found me walking around Sugarloaf Reservoir (yes, we get a holiday to celebrate a horse race). There, I saw iconic Australian animals like kangaroos and echidnas: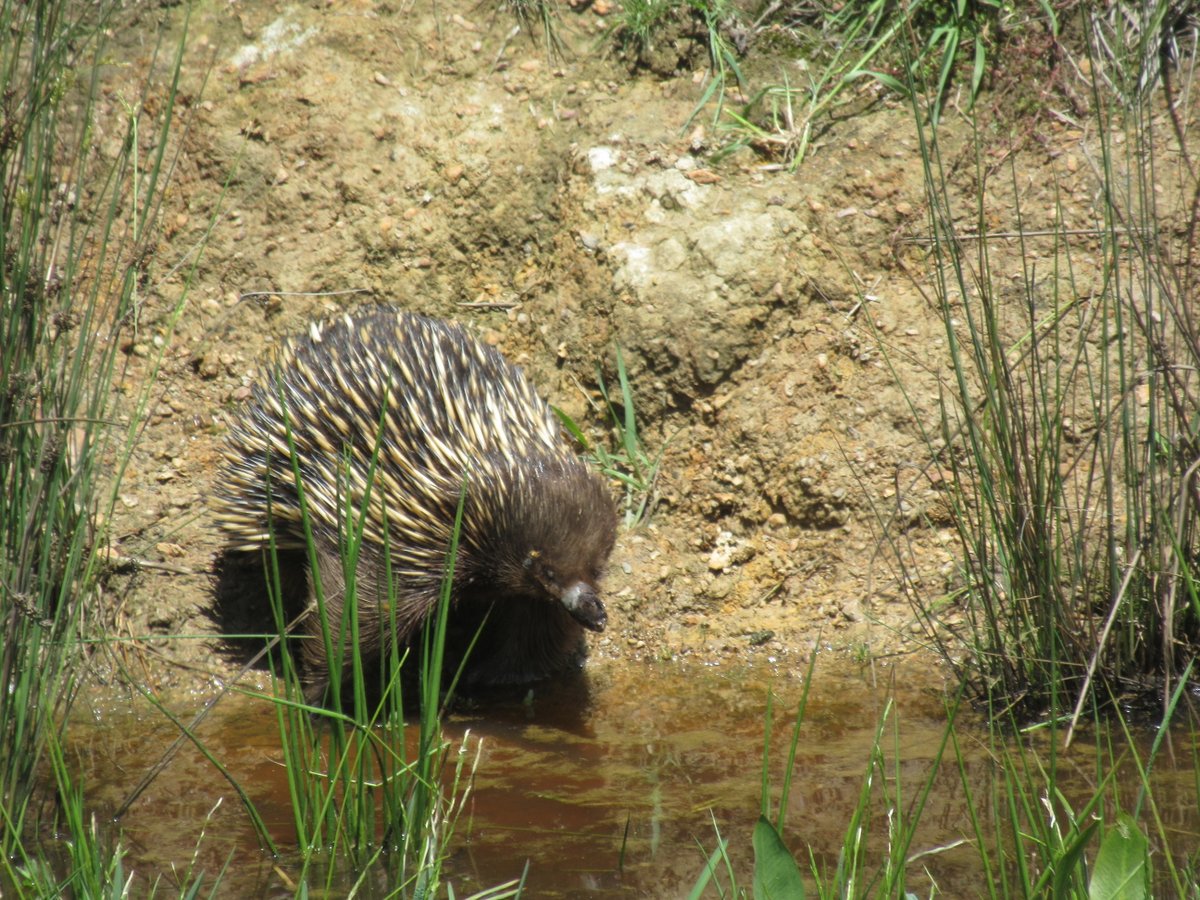 There was even a view of the Melbourne CBD in the distance (though no horses in sight):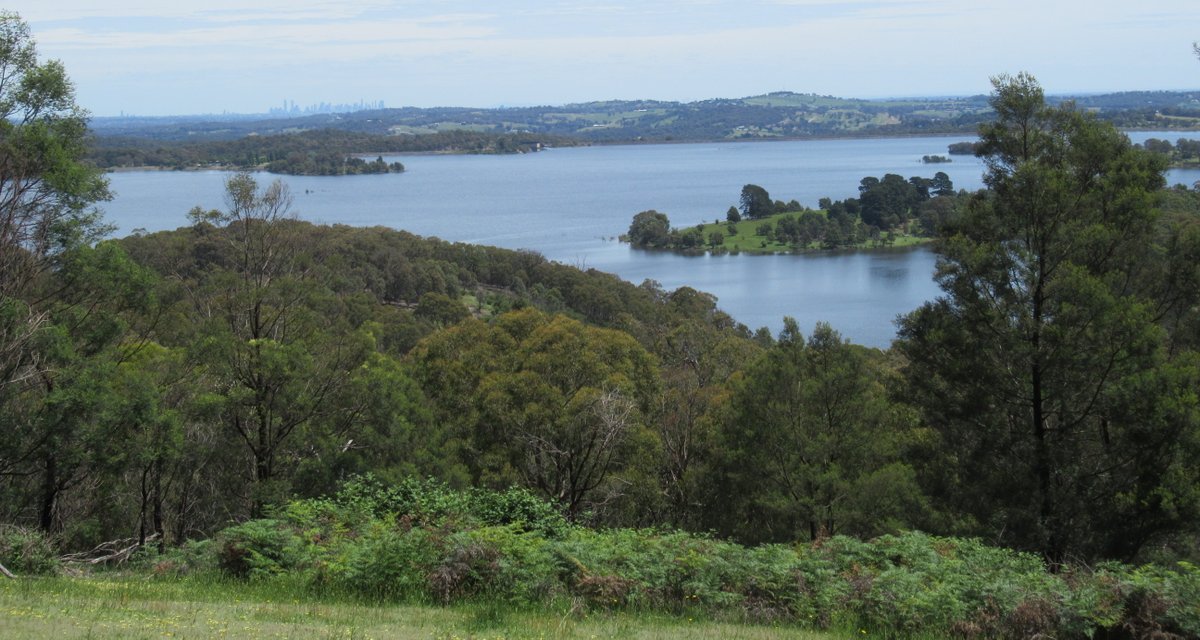 As often happens, this hike contributed to my blogging plans, since I spent much of the time elaborating on Eve's Tale. At times I was taking photos of the reservoir at exactly the same time as working out a tricky detail of Eden. And somehow the two worked together well.
I said I didn't plan to write a 50,000 word NaNoWriMo novel, but experiences like this made me wonder whether that was where Eve's Tale was heading. And the many details added doubtless contributed to feeling that the story was getting out of control.
An Australian garden
As far as Melbourne gardens go, you don't get much more Australian than the Cranbourne Botanical Gardens in spring: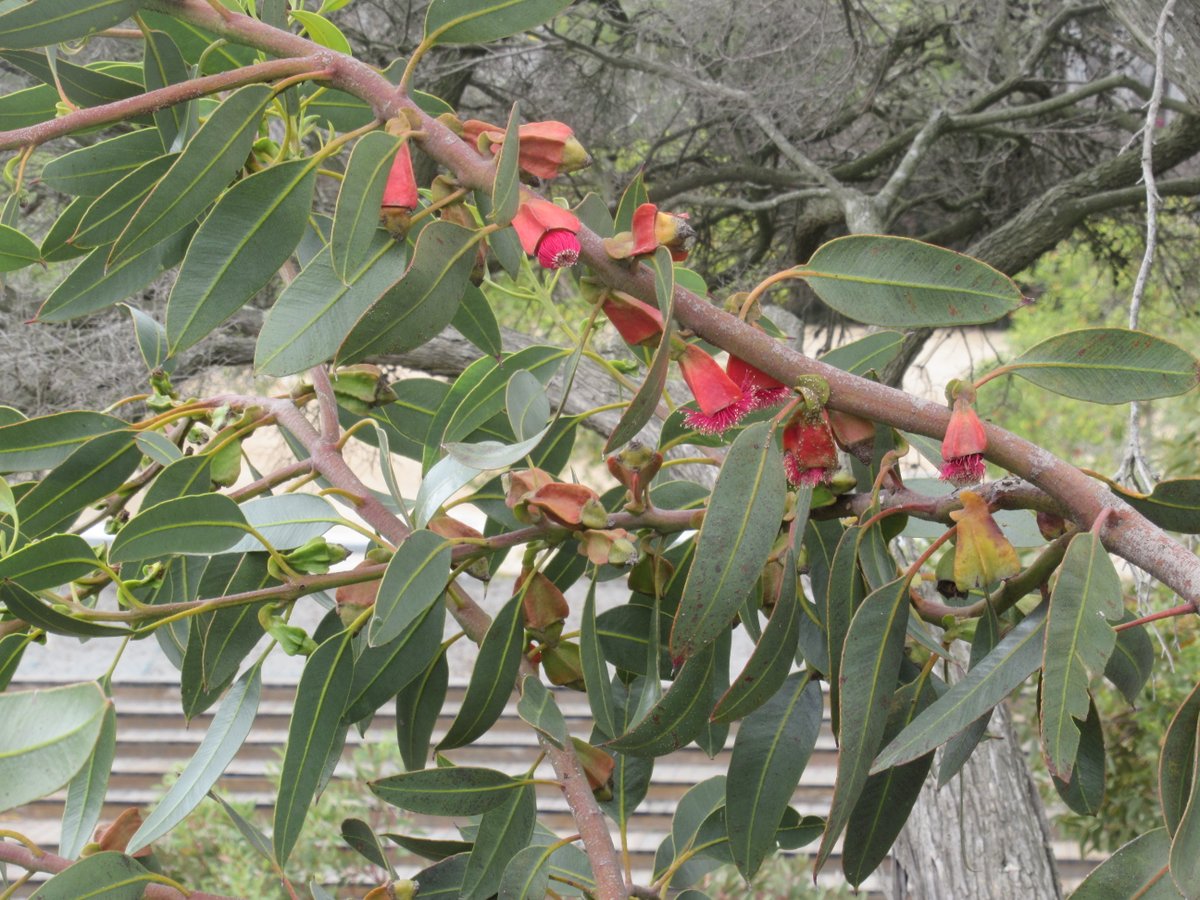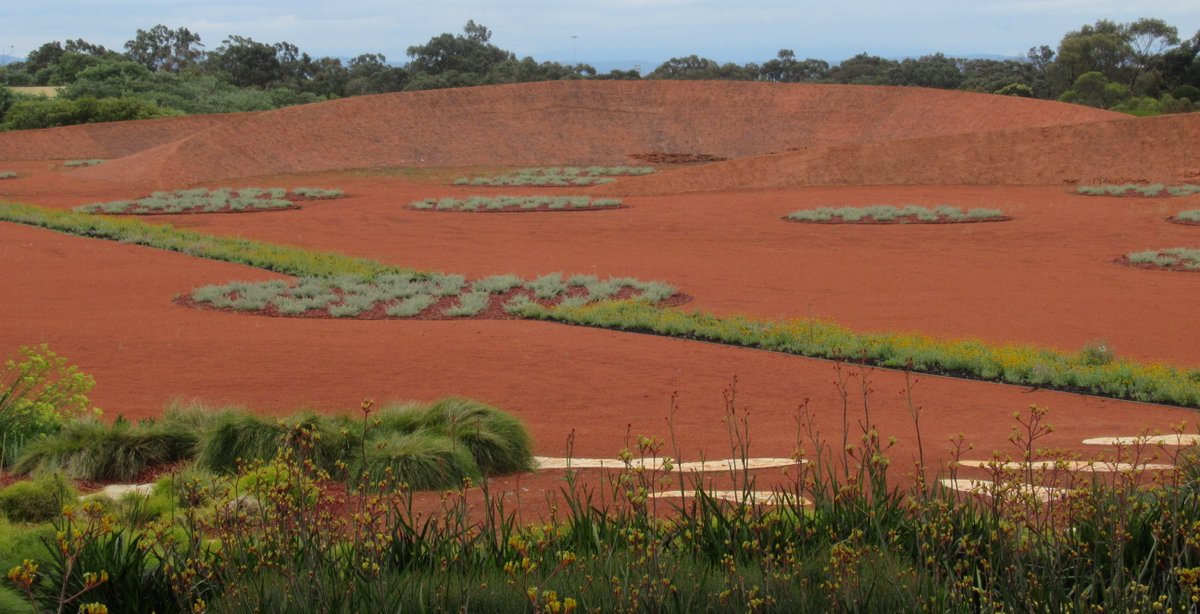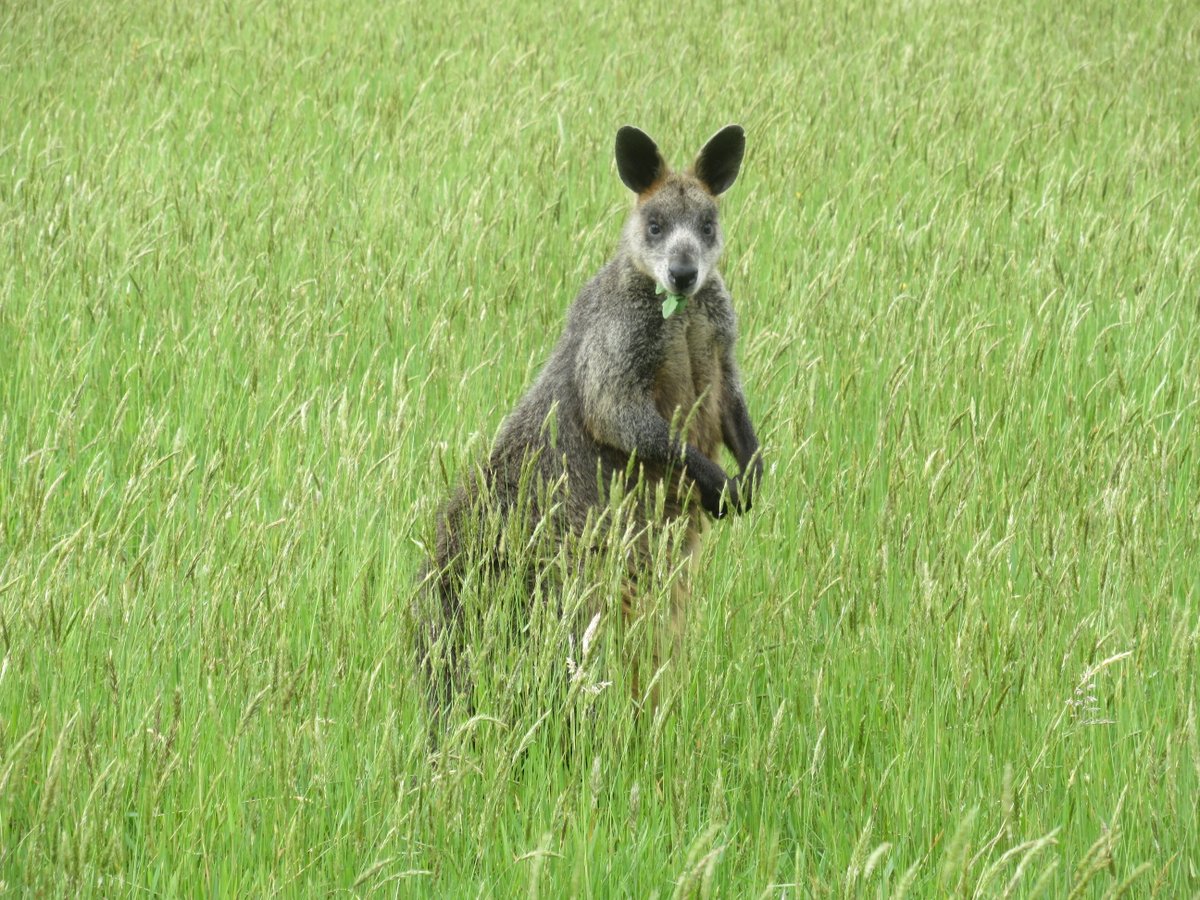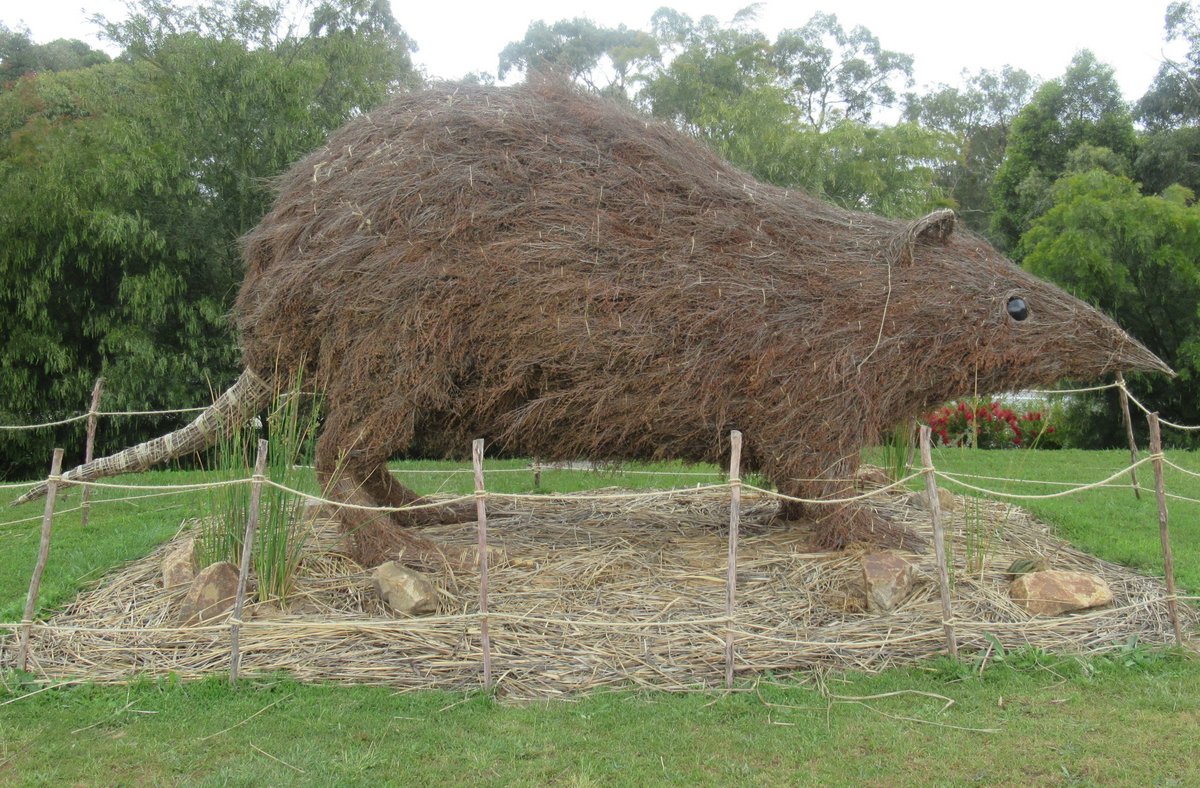 Time for some Star Wars
Early in the month, I found myself at short notice with my youngest brother at a screening of Return of the Jedi in Concert. Yes, the original movie, but with the MSO accompanying live.
At the appointed time, conductor Benjamin Northey marched in flanked by stormtroopers to lead his "fully operational symphony orchestra". Fortunately, those stormtroopers weren't interested in stopping us taking pictures like this one: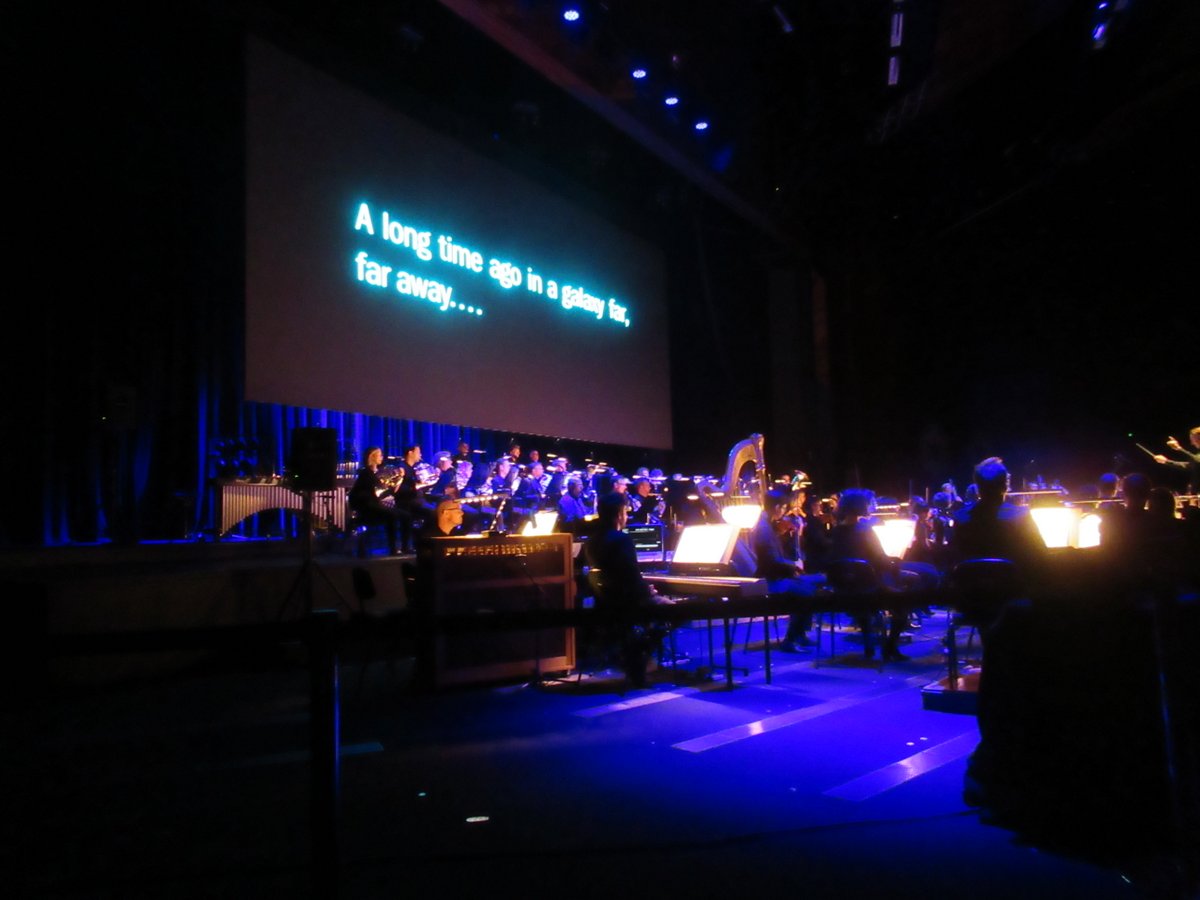 The theatre was packed, and I have rarely felt such a sense of community at an orchestral performance, ranging from the light-hearted (like applauding "It's a trap!") to the serious enjoyment of good music and a fun story. I went there with high expectations, and had them exceeded.
John Williams is without doubt my favourite film composer, and even the most insignificant background music gets extra weight from a live performance. The Star Wars Main Theme and the Imperial March were of course highlights, but so were the simple notes of Vader's redemption theme played on a harp very close to me. With live music on offer, almost no-one left till the credits had ended, and during the credits it was John Williams who justly got the biggest applause.
Outside the venue, a special guest took the opportunity to appeal to us concertgoers for assistance building a new Death Star: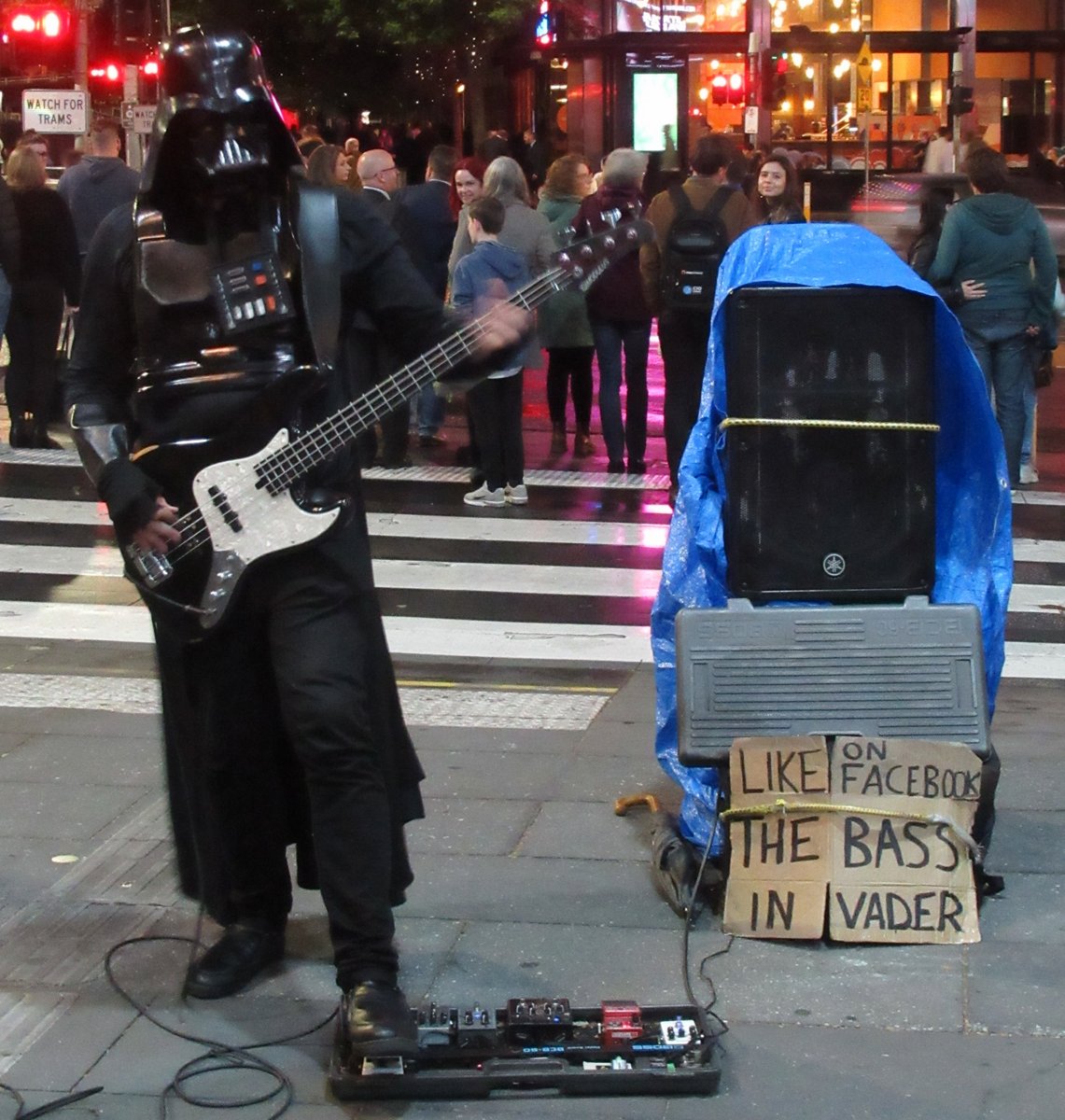 Coming from a denomination that was proudly non-pacifist, I of course did all I could to support that worthy endeavour. After all, Armageddon's got nothing on a Death Star, and sometimes God moves in mysterious ways.
The importance of science research
I went to a "Meet the Scientists" reception at Melbourne Uni, my alma mater. There, they launched the John Mackenzie Fellowship for supporting early career researchers.
Speaking with individual researchers afterwards, I got to hear about topics like GMO research restrictions, the Stawell Underground Physics Laboratory (the only one of its kind in the Southern Hemisphere), Australian native animals (also Southern Hemisphere natives), and how the Melbourne Model affects student recruitment and teaching (in both hemispheres).
Visiting Gippsland
I got the chance to be away in Gippsland for an extended weekend, and in that time managed to experience the Australian Alps, the historic gold mining town of Walhalla, the rainforest at Tarra-Bulga, and the ocean at Seaspray. Plus the aforementioned kayaking. All in four days (because why not?)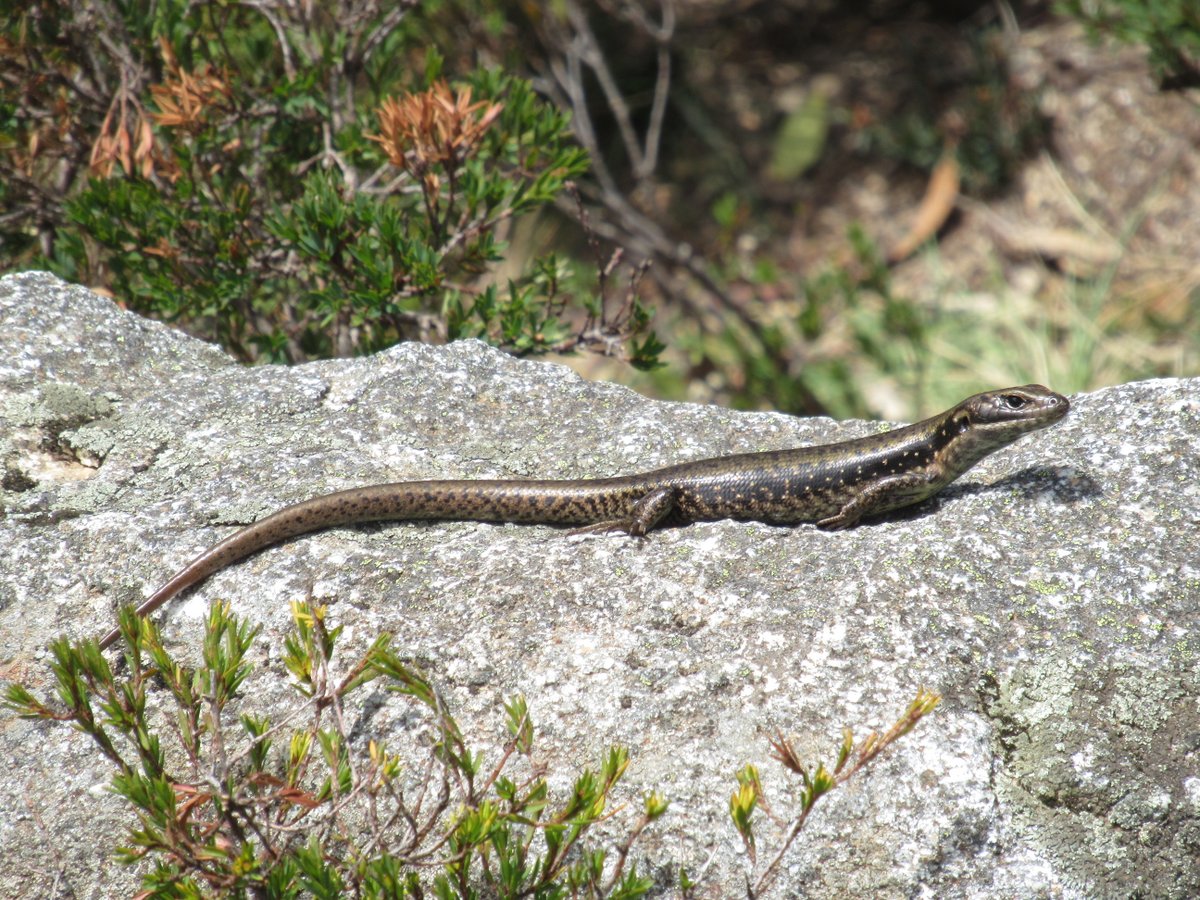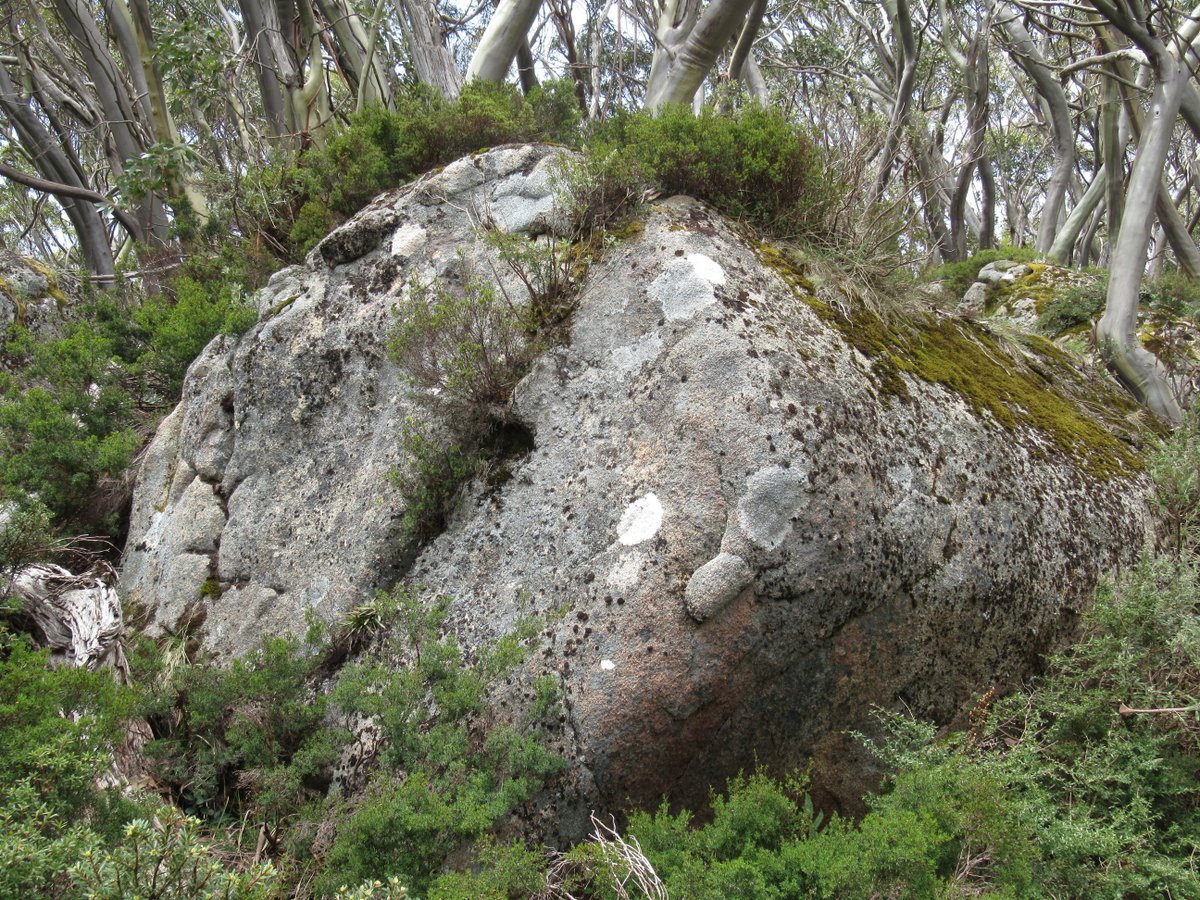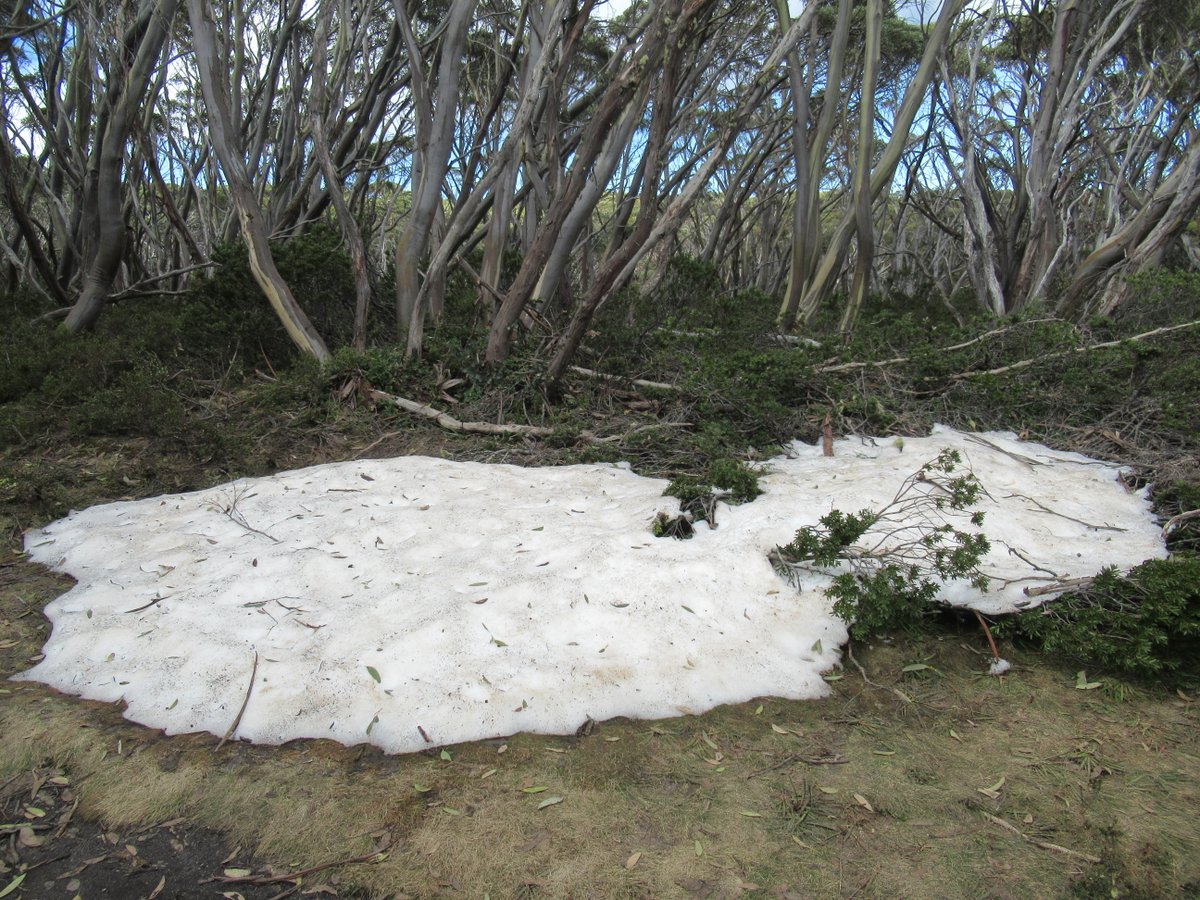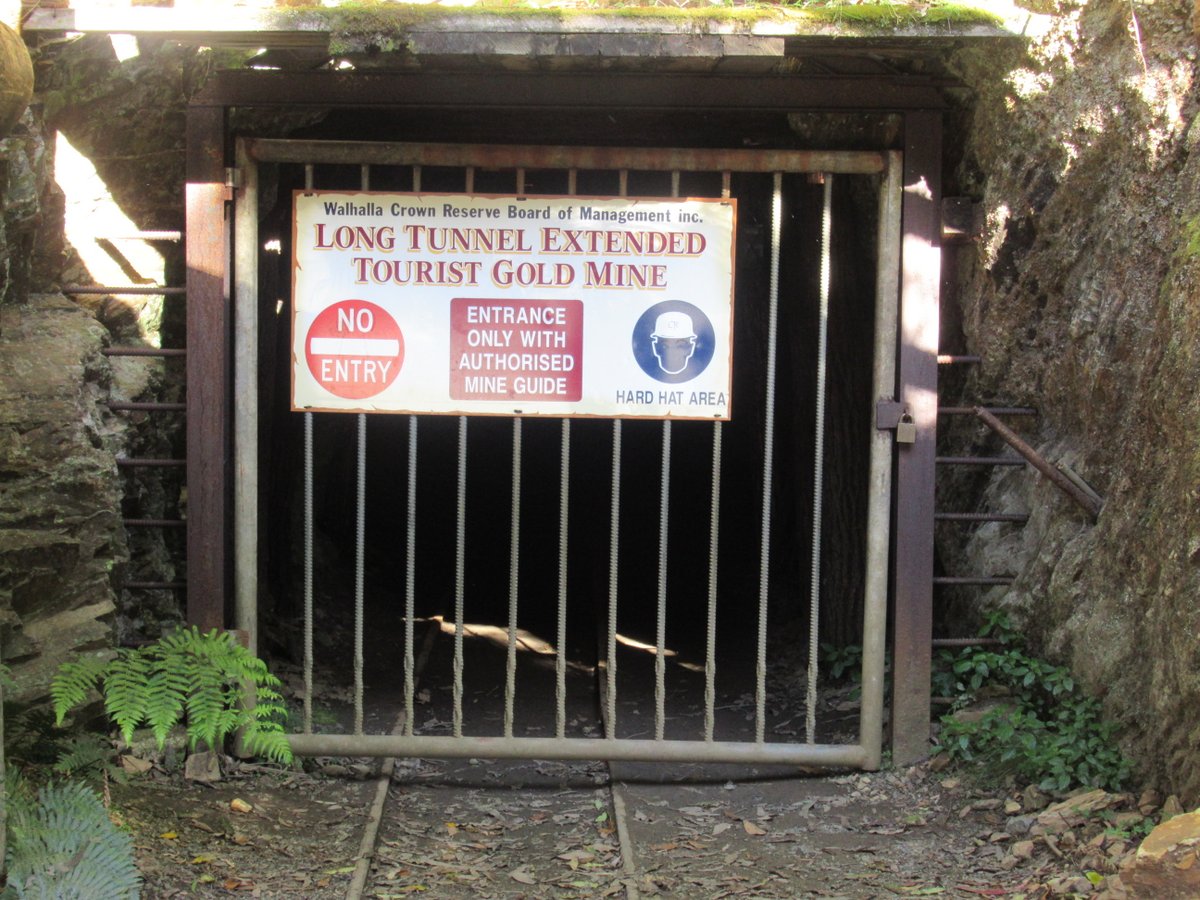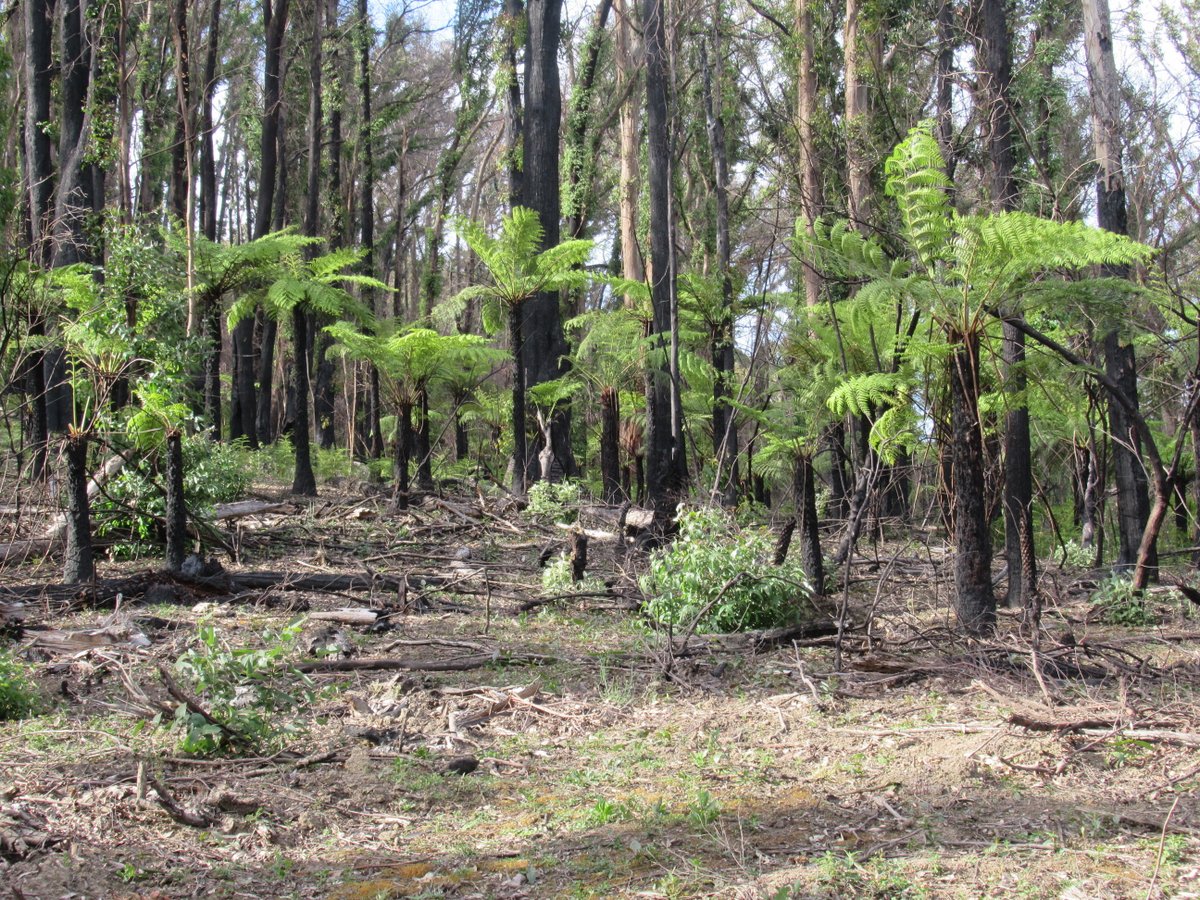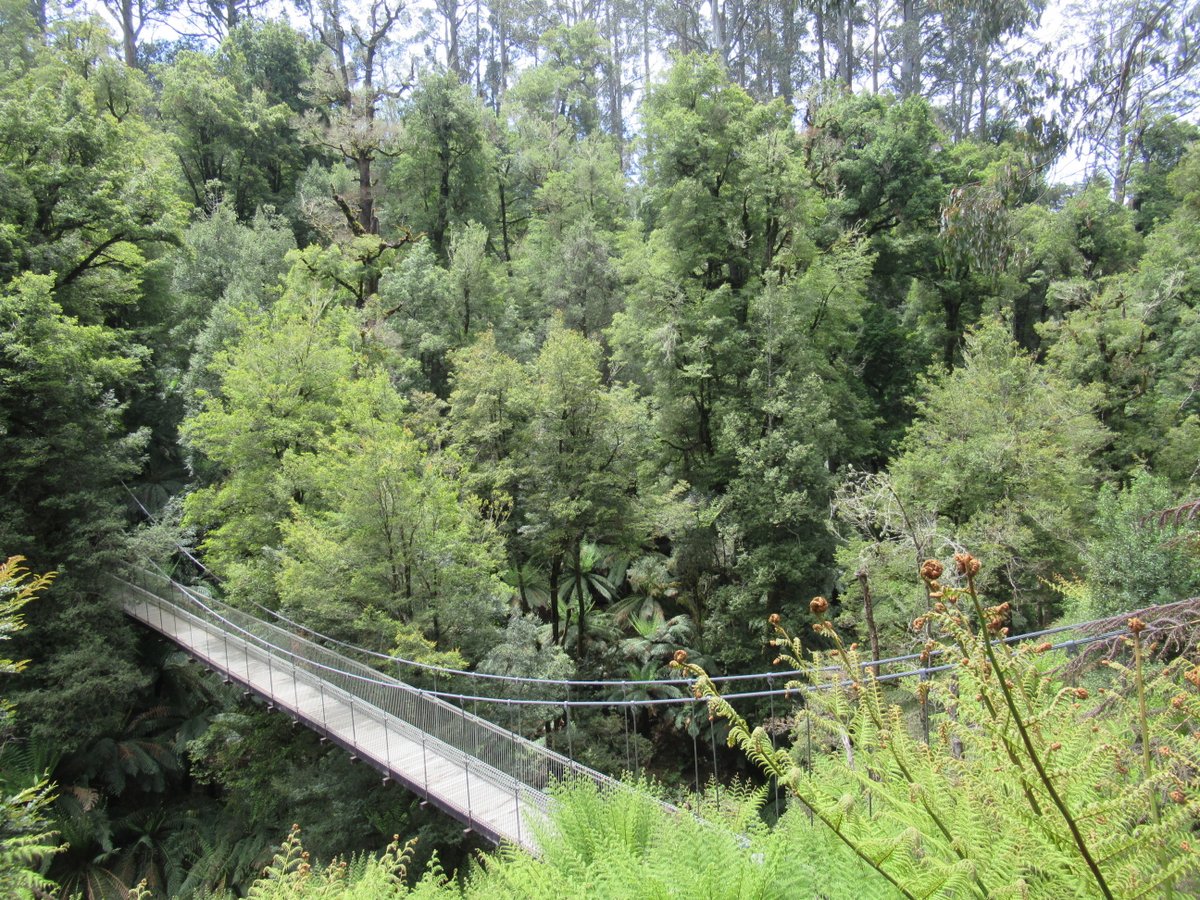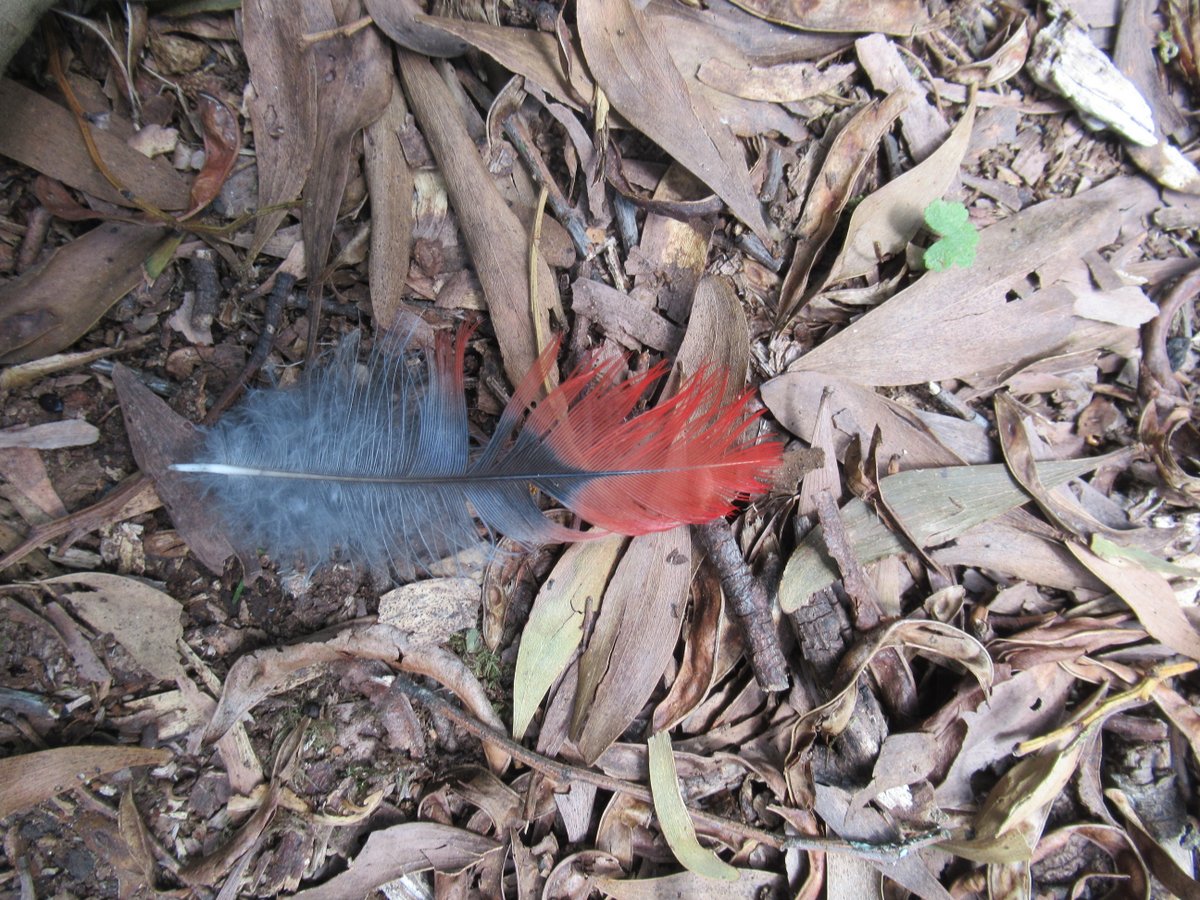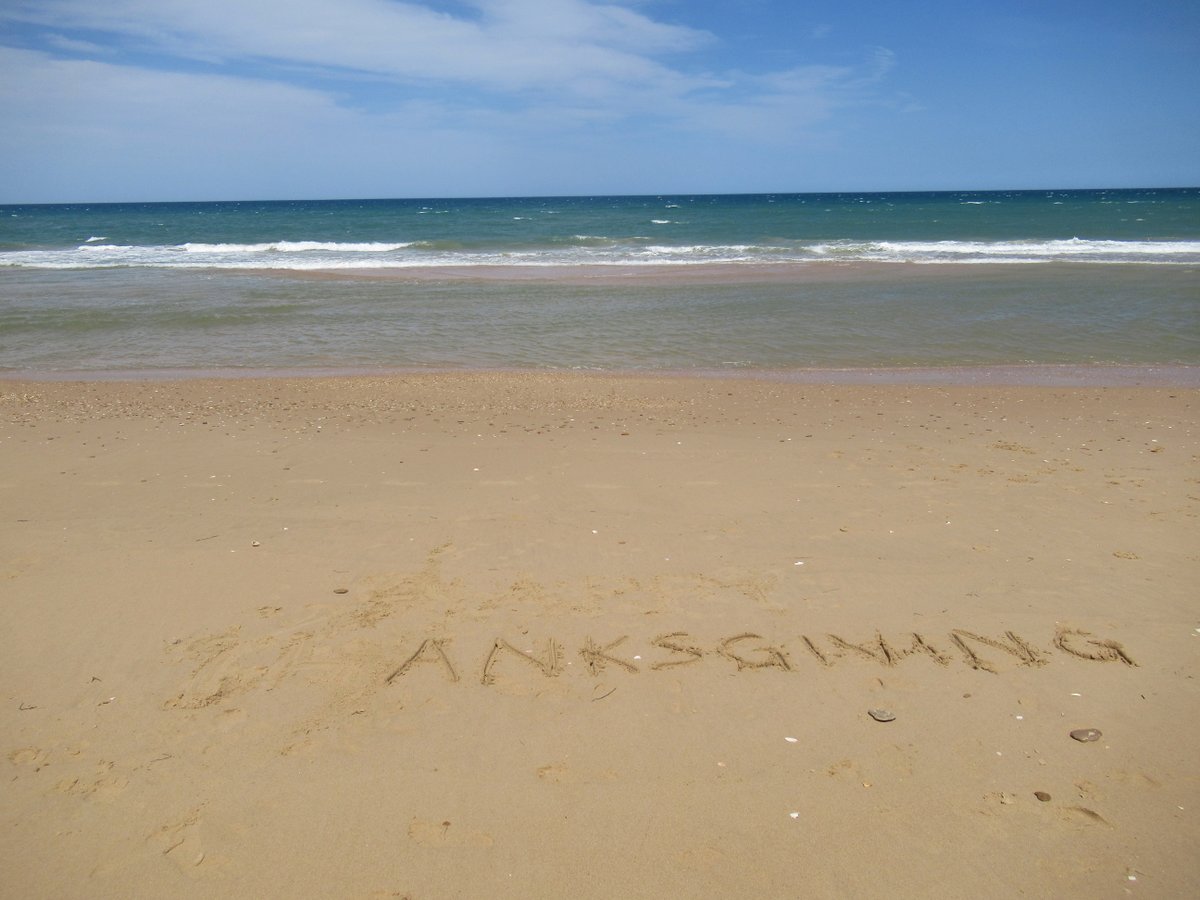 And if you found me at midnight in my tent typing away at a blog post, that was just the price I had to pay for the privilege of being away from my house and away from the daily grind.
A hectic last day
I only completed the fourth post on the 28th of November, so by rights 30th November should have been a frantic scramble to complete a fifth post. That's how it works, right?
Instead, I had a day that was unexpectedly full of live music in the city. First, I was admiring the Christmas decorations in Fed Square and stopped for a minute to listen to the live music being played. As this turned out to be SalamFest, a minute turned into a few hours and a plan to return the next day.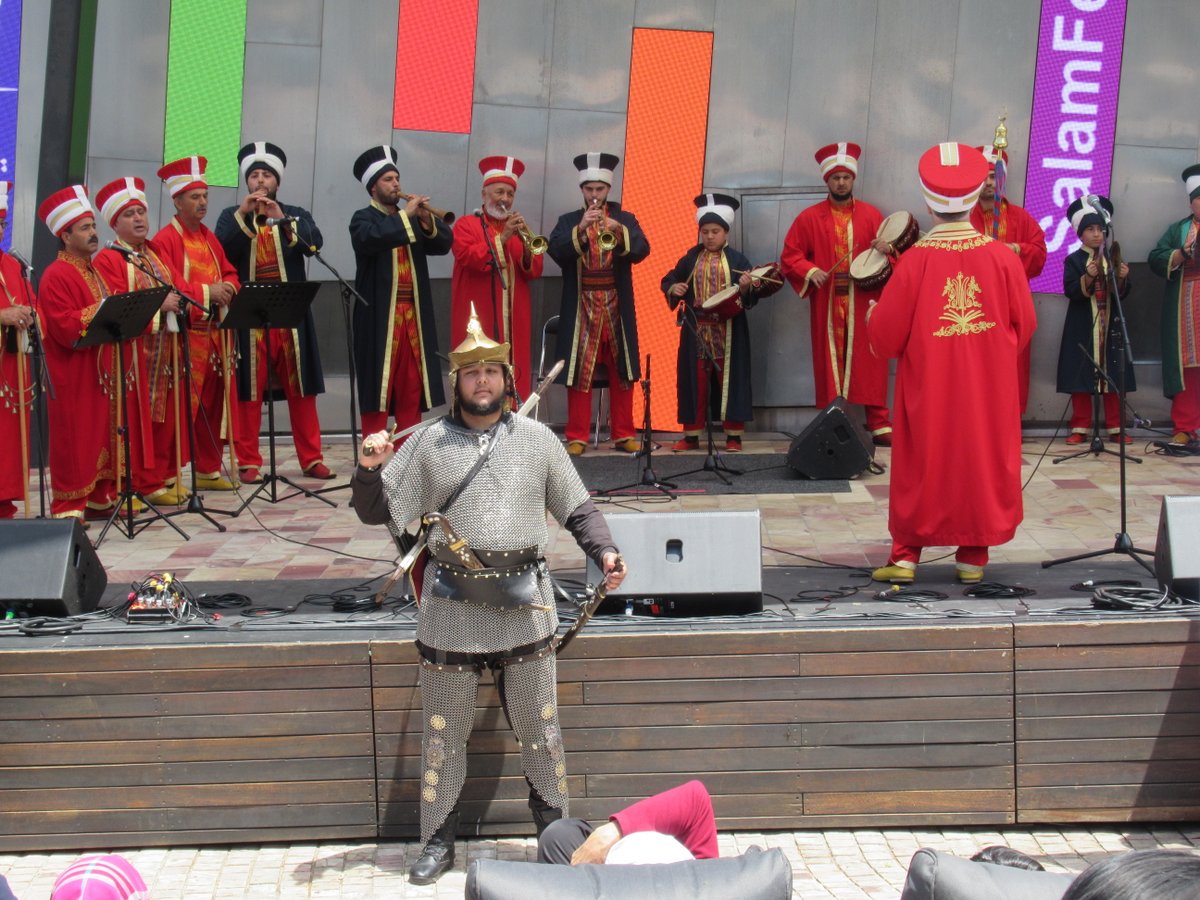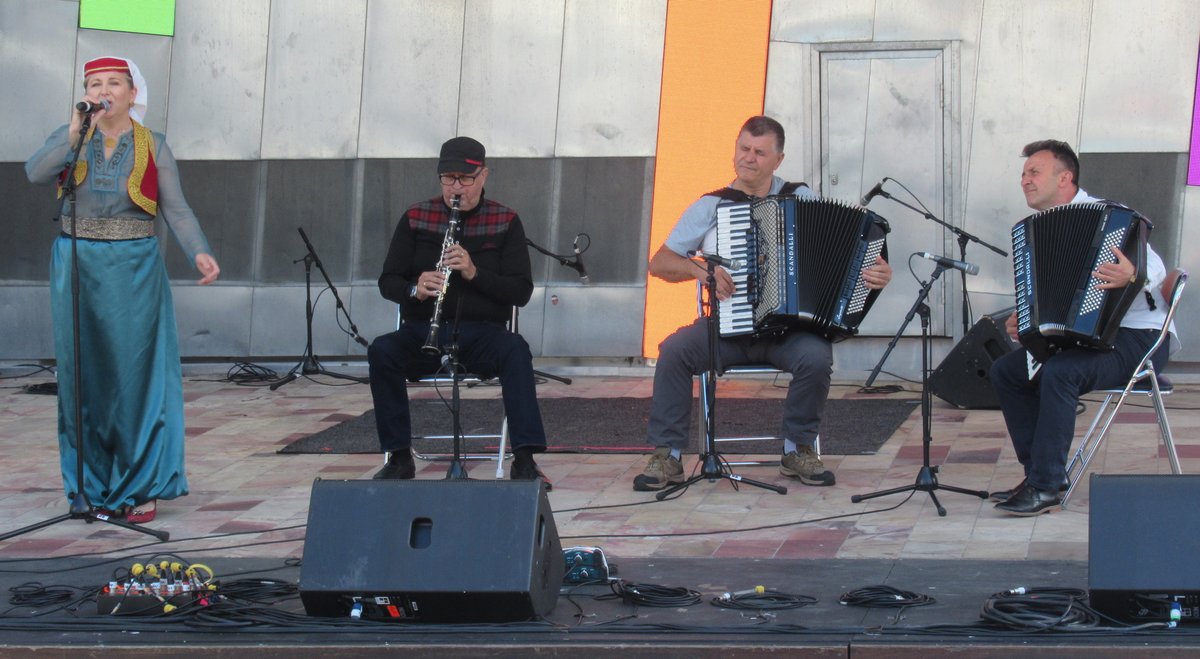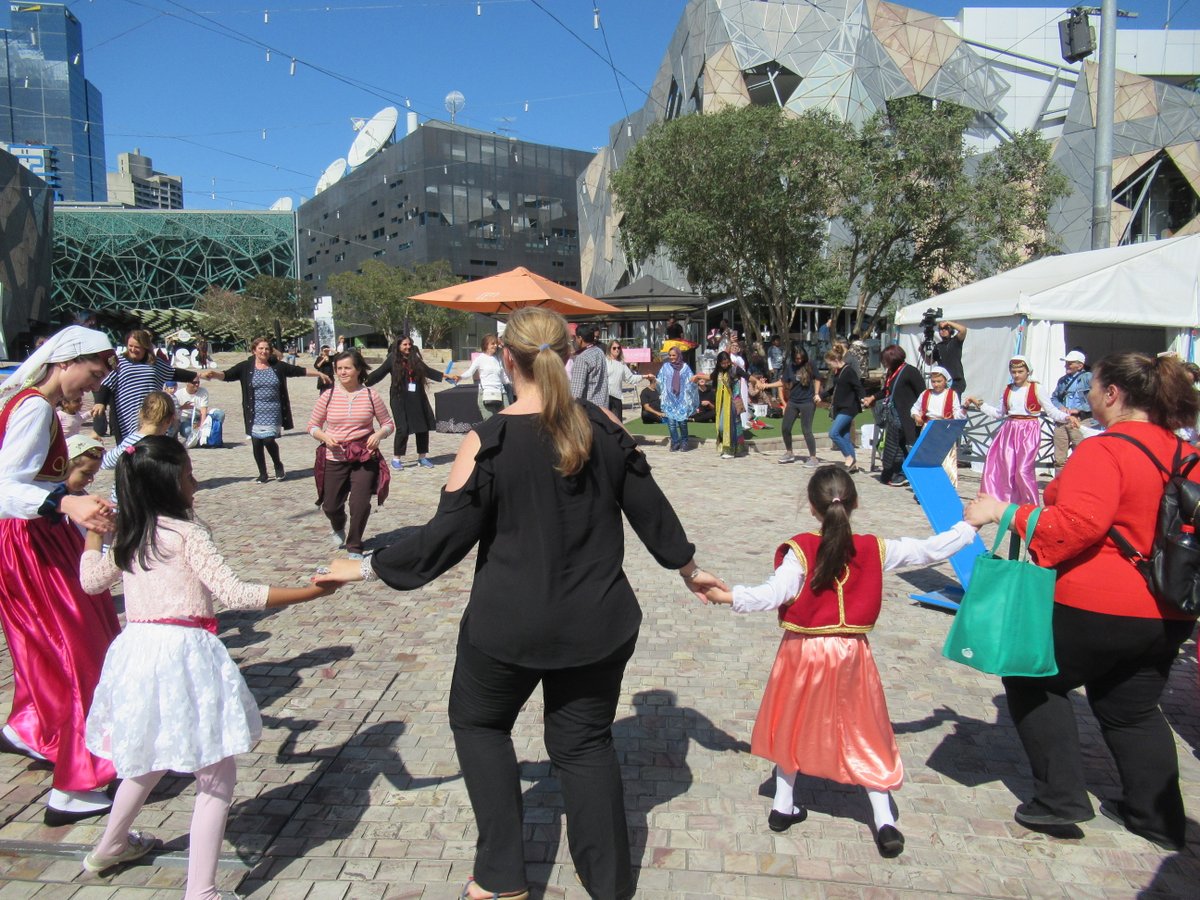 At least the evening was planned, enjoying opera hits at the free concert in the Sidney Myer Music Bowl (thanks to Mazda for sponsoring!)
Then back home by midnight to do some final edits before publishing the last post (no, that's not cheating: the day doesn't end until I go to bed).
Final thoughts on the challenge
Undoubtedly, if I had turned down each and every one of those opportunities I would have been able to write more in November. However, I also wouldn't have been me. And if I hadn't been me, I don't know what I would have been writing about.
I'm glad for writing to be part of my life, but don't want it to take over. If anything, the fact that I didn't manage to publish the first post until the 11th day of a month where I made it a priority confirmed that I'm not likely to do well with something like NaBloPoMo.
I always have more that I'd like to write about than I actually get to, and I don't expect that to change. If once a month is the best I can do, that's just the way it is. But I'd still prefer to be happy with the quality of the posts I do produce than getting caught up in quantity. Though both would be nice, of course!
Writing during the festive season
Traditionally I've been able to write more in December, because the office is closed between Christmas and New Year. We'll see how I go this month. Maybe I'll get to finishing Eve's Tale, or at least one version of it: It's certainly captured a part of my mind and refuses to let go.
There's still a long list of posts I want to complete in 2019. Almost certainly many of them will remain into 2020, and some will never be written. And that's OK.
My ventures in the last couple of weeks have reminded me the festive season is well and truly here, so Merry Christmas and a Happy New Year (in prospect) to all of my loyal readers. Whether it's summer or winter, I hope you can spend time with family and friends and celebrate the passing of another year.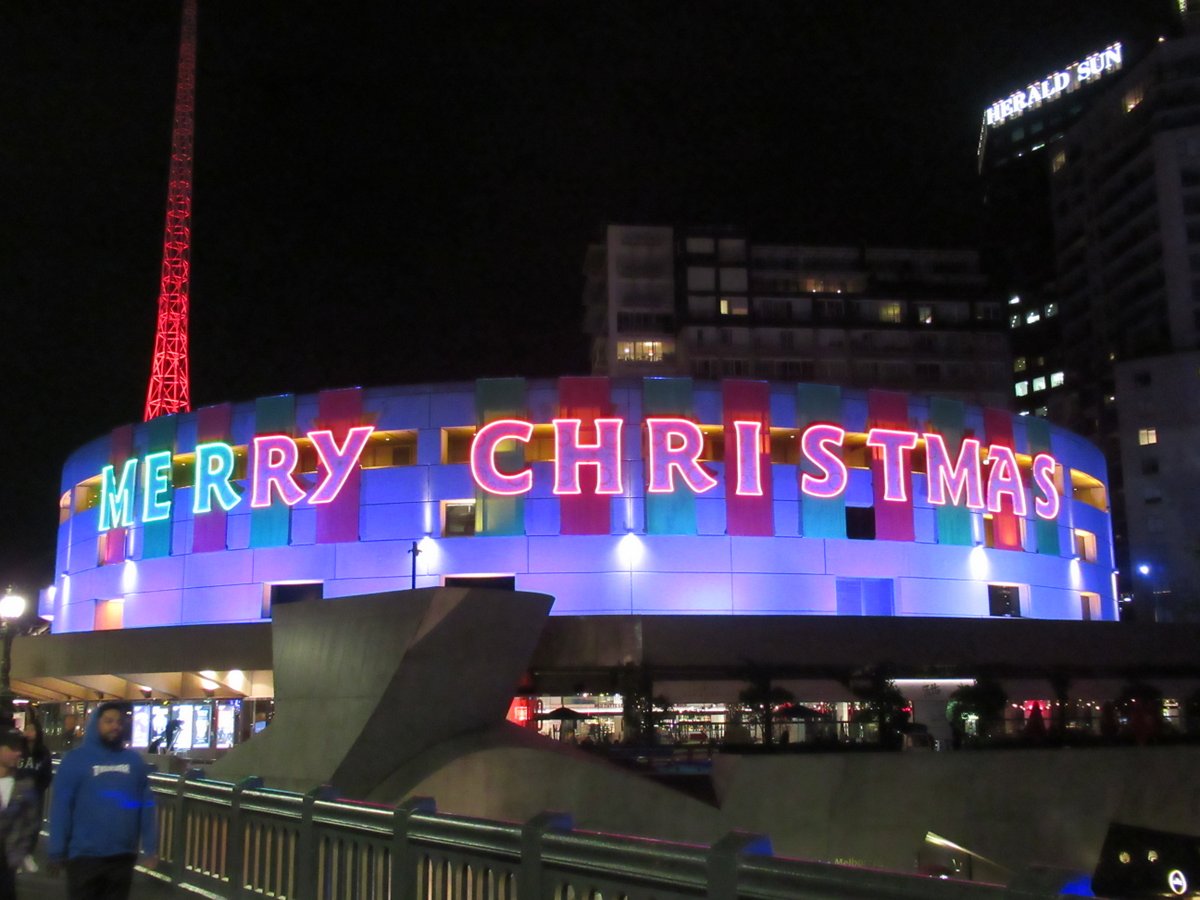 I may not achieve all I hope, but times like this remind me how privileged I am to be alive, to experience the world, and then to share those experiences with others.