Once more at the turning of the year
We've now been in 2023 for a month, so I wanted to remember the year gone and look forward to the year ahead.
Remembering the year known as 2022
The year started off with the first Omicron wave taking off in many parts of the world, including here in Australia. And back then, I wrote about some of my concerns and hopes for the year ahead. It was a nervous time.
Over the course of the year, at least 2/3 of Australia's population caught Covid - including me. And yet it was also the year when, to a fair extent, you could call the pandemic over. Not over medically, of course - it continues to have a significant effect on individuals and on our healthcare system. But over socially and legally.
The "new normal" got closer to the old normal. Covid just didn't seem to affect people's lives as much as it had in the previous two years. And people were making plans and doing things without really considering Covid.
In addition, restrictions continued to be relaxed during the year. Here in Victoria, we even allowed our pandemic declaration to expire.
I'm sure some of this was pandemic fatigue. People wanted it to be more normal, and so it became more normal. Case numbers might have been high, but they were no longer the daily obsession they had been in early 2020.
But I also think part of it was Covid becoming somewhat over-shadowed by other news and other concerns. 2022 was the year Russia invaded Ukraine. It felt like nuclear war was threatened more times during the year than it had been in the decade before.
It was the year of high inflation and rising interest rates. Of economic uncertainty and cost of living pressures. And in Australia it was also the year of flooding, as floods affected much of the eastern states, sometimes targeting the same towns several times.
For us in Victoria it was a year of elections - first a federal election in May, then a state election in November. And to me, those elections also showed the change in national focus.
In the federal election, Covid seemed like an after-thought. The real pressure point that both parties were talking about was cost of living. Climate action was a big deal - probably emphasised by the flooding that had occurred. So was integrity. And the Coalition government fared badly on all of those. A change in government felt likely, and did actually happen.
In the state election, the Labor government had a significant majority from the previous election. As well as cost of living and healthcare concerns, the Liberals tried to play on lockdown discontent. It didn't work. Maybe it got them a few votes, but after the election they were just as far from power as they'd started. As I said, restrictions had been reducing over the year. The pandemic declaration expired a month before the election. We'd moved on as a state, and to me it felt like the Liberals were dwelling on the past while Labor was presenting a plan for the future.
One final thing I'll remember 2022 for was the death of Queen Elizabeth II. She'd been our queen, not just all my lifetime, but all my parents' lifetimes too. It felt significant, like the end of an era - even though her role was fairly irrelevant to me.
An eventful year
At a personal level, I'm sure I'll always remember 2022 as "the year I visited North America" in the same way as I remember 2016 as "the year I visited the UK". After spending nearly three months there it's kinda inevitable.
It was my first international travel since 2019. The first time I'd been in the northern hemisphere since 2016, and the first time in the US since 2014. I also visited Canada for the first time, and saw and touched the Atlantic for the first time. I climbed above the 4km mark for the first time since 2014, and returned to places I remembered from my first tourist trip in 2010. It was significant.
I'd hoped for sunrises and sunset in the northern hemisphere, and I got them. There were glaciers. Volcanoes. Waterfalls. Art galleries. Museums. Skyscrapers. And stars. So many stars.
But the year wasn't just about international travel. If I'd only had the nine months I had here in Victoria, it would still have been a good year with many special memories.
Perhaps the most important lines of last year's post were these:
This time round, I won't hope for the year to be like 2019 (though maybe I'll still hope that it's more like 2019 than 2020). I don't see a "return to normal" any time soon, though I still say twelve months is a long time, and I'm not going to try and predict what will change in that time.
January was a nervous time, both collectively and personally. At work, we'd planned to be back in the office three days a week, but with case numbers taking off we went back to working from home full-time. I was being fairly cautious socially, though still able to see family.
At the start of February, I'd planned to return to Sydney and visit the Blue Mountains for the first time. This didn't seem sensible in the middle of that Omicron wave. So instead, I went back to the Victorian coast, and to overnight hiking. I returned to the Twelve Apostles (end point of my Great Ocean Walk), spent time in Port Fairy, did the final four days of the Great South West Walk, then returned to Melbourne via the Grampians.
The overnight hike in particular I saw almost no-one. When I arrived at the first campsite after sunset and found no-one there, I guessed I might have all three campsites to myself - and so it proved. That hadn't been part of my cunning Covid avoidance plan, but I wasn't complaining…
There were cliff-top views and crashing waves and kangaroos and seals and biting flies and echidnas and stars and so much more. Even a brief fire: One afternoon I was looking over the bay and saw a pillar of smoke rising. I thought it looked near where I'd left that morning, checked the Vic Emergencies site, and sure enough, it was within a kilometre of the campsite. That made me think a little, though it was good to see it brought under control fairly quickly.
So then, even at the peak of my Covid concern there was still some room for travel and enjoyment and beauty. I just picked my destination and activities a little more carefully.
Even in January the signs were there that much might change over twelve months. Due to the breakdown of the testing system, the "close contact" definition narrowed to "household contact", and that made it much less likely that I'd see a repeat of my Christmas in isolation. Yes, if I did actually catch Covid I'd be in isolation, of course, and if one of my family members or one of those in my room at work tested positive I probably would be too. But I wasn't going to be in isolation because a positive case attended the same concert as I did. Also, as rapid tests ("RATs") became more available, it became less likely that I'd ever need to queue for a PCR test again (and I haven't).
Those changes were a surprise, but not an unwelcome one. Particularly as case numbers came down and the first panic subsided.
For me, the end of February was really when it felt like we moved into that next phase. We went back to three days a week in the office. Family dinners continued to happen. Several of the community theatre productions I'd been looking forward to were coming up. I got the offered booster, accepted mentally that, while I'd done what I could, I was likely to get Covid at some point in the year, and got back to some version of "normal life".
Autumn passed, with its colourful leaves and its cooler days. June may have brought the half-expected infection, but July brought the international travel I'd been hoping for for several years. Different from what I'd planned for 2020, but wonderful and - as far as I know - completely CovidFree. Then, after an action-packed second summer, I came back in October to news that our pandemic declaration was about to expire. We wouldn't even need to isolate if we tested positive (though of course it continued to be recommended that we do).
I also came back to a cool and wet spring. This caused a lot of flooding across the state, though for me personally it was more of an inconvenience than a danger. I got to see my local creek higher than I've seen it since the end of 2016.
Australia hosted a world cup 🏏, postponed from 2020. Our mighty MCG became notorious for washed out games, and a washed out match with England arguably contributed to Australia being eliminated in the group stage (though somehow, in spite of a terrible forecast, the final there managed to be completely rain-free).
Like in 2015 and 2020, I felt that local world cups don't come round that often, so I wanted to go to a match. The afternoon I went along, there was plenty of rain and the second match was completely washed out, but it was a lot of fun watching Ireland upset England (as it turned out, the eventual winners). And I might just have been cheering on the rain when the skies blackened just as England were catching up…
Other than that, I continued to go hiking. Continued to watch sunsets, and even the occasional sunrise. Continued to play disc golf. Continued to visit museums and galleries. Continued to attend community and professional theatre productions. Even wrote about one of them.
The work Christmas party came, then the Christmas break. And it was the first time since I started this blog (more than six years ago!) that I had left Melbourne over the Christmas break. That gave me the chance to experience a new year without pressure on myself to write the final posts for 2022. I wanted to appreciate the year past, as well as looking forward to new opportunities in the year to come.
Summing up 2022 for me
At the start of the year I said that 2021 hadn't lived up to expectations. Well, for me 2022 largely did - and I had high expectations (well, hopes) for the year. Not saying it was the perfect year, because nothing ever is. Yes, I had my troubles, and there were things that didn't go to plan - but overall, 2022 was a good year for me.
There were experiences. There were stories. There were memories. Precious memories.
Then there were the photos. So many photos still to sort through and to enjoy and perhaps to share.
Covid was a big part of the story of the year, both in its presence at the start of the year and in its comparative absence at the end of the year. Yes, it influenced me and changed some of my decisions. In the middle of the year it kept me in isolation and forced me to take longer recovering than I expected.
What it didn't do was to prevent the international travel I wanted - travel that would have been almost unthinkable in 2020 and 2021. And when I got back from that travel, crowds and large events didn't seem as scary as they once had been. As a result, yes, for me the year probably was more like 2019 than I was expecting - with a dash of 2016 for good measure.
Looking forward to 2023
2023 is a new year, which is sure to contain new sorrows and new joys. But it doesn't make me feel as nervous as the start of 2022 did. Nor have I seen the same worried memes recycled as I saw in the lead up to 2021 and 2022. The year just feels "normal" - whatever that means.
For me, the biggest way this year will be different from last year is the lack of travel. I'm not even sure I'll leave Victoria, but if I do it's most likely to be crossing briefly into NSW or SA while travelling in country Victoria. There won't be volcanoes or glaciers, and perhaps there won't be any snow at all. There will be more days spent in the office, and fewer days spent in museums or in the great outdoors. And that's OK.
Last year, when I was on my fourth flight for the year, I said to myself "Once I get home, I wouldn't be sorry if I saw no more airports for at least a year". Admittedly, that was an early morning flight and I'd got very little sleep the night before, but it's now nearly 4 months since I arrived back at Melbourne Airport, and my feelings haven't changed. International travel is wonderful - but it's also a lot of work.
Last year I had nine months centred around Melbourne, and they were good months. This year I expect to have twelve months centred around Melbourne, and I hope that they too will be good months, leading to a good year.
I'm sure my leisure time will have a lot of the same focal points as last year: Hiking, photography, live music and theatre, visiting museums and art galleries, watching sunrises and sunsets, and of course reading, listening and watching things. They'll just be a little closer to home.
Travel is wonderful, but so is home, and here I'm at home. At home in my city, at home in my job, and at home in my skin. And so I want to spend time this year appreciating all that Melbourne, Victoria, and Australia have to offer. Whatever that ends up looking like.
An Australian New Year
At the start of the year I saw koalas, busy as ever: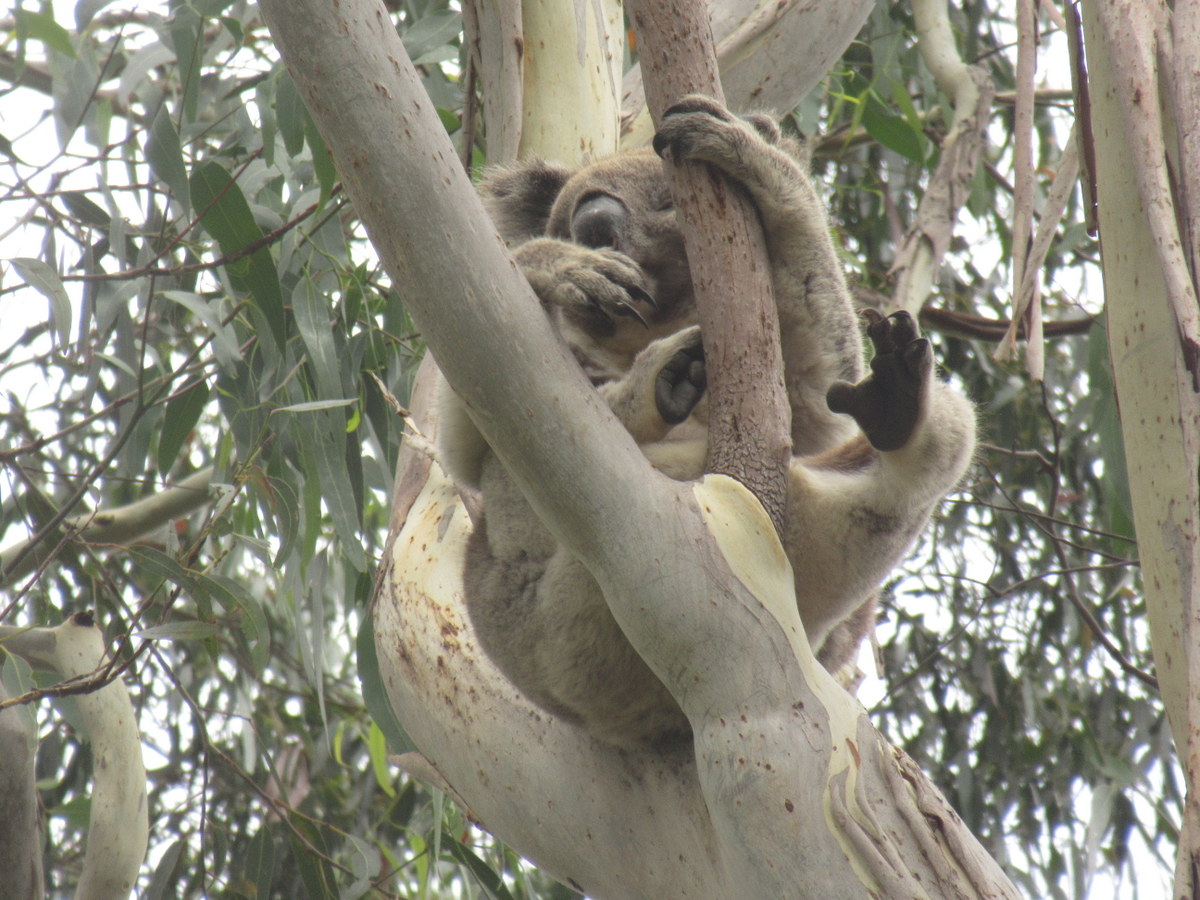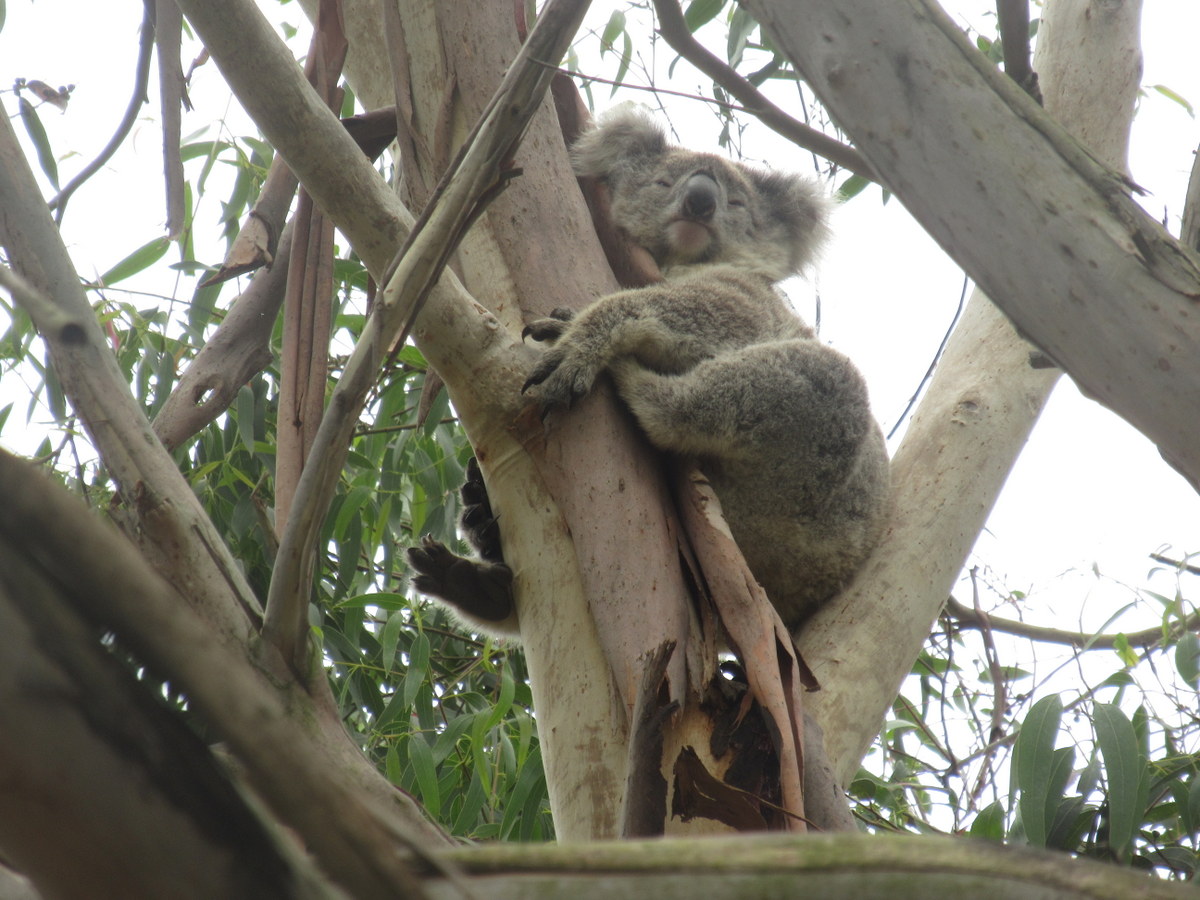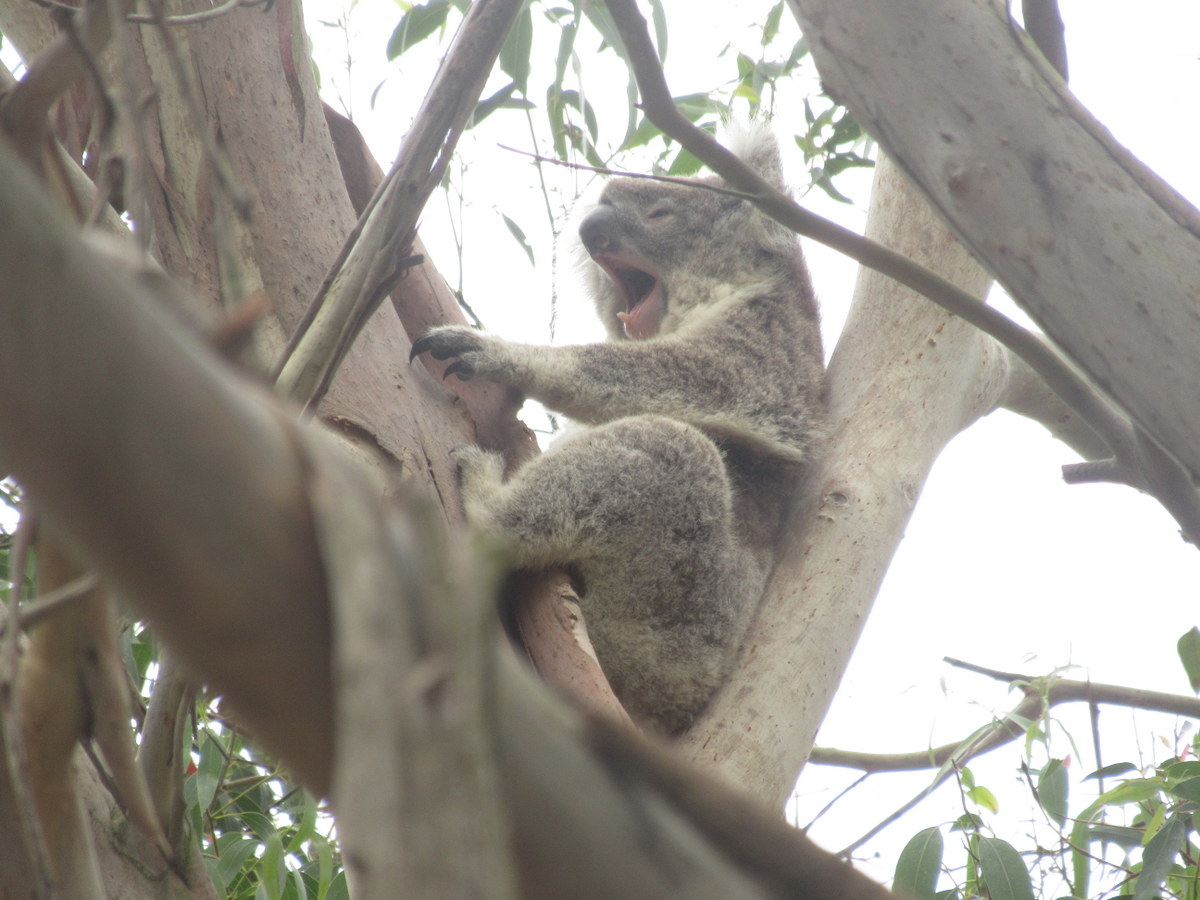 Clearly this is an omen that 2023 will be the year I relax and get more sleep (I joke…).
We're already almost a month in to 2023 (where did the time go?). Twelve months is a long time, and much will change over that time. In 2022, most of what I planned for happened - but so did many things I didn't expect. And I'm sure the same will be true of 2023.
At the same time, though, twelve months can end up feeling a really short time. Before I know it I'll be back to thinking about Christmas and the new year to come. Till then, whether sleeping or waking, whatever this year brings you, I wish you all joy from Down Under.