"As all things come to an end, even this story, a day came at last when they were in sight of the country where Bilbo had been born and bred, where the shapes of the land and of the trees were as well known to him as his hands and toes." - J.R.R. Tolkien
Escape from Paradise
1.5 weeks ago, I woke up in Honolulu at 4:30AM. It was the 87th consecutive morning I'd woken up in the northern hemisphere (mostly in the United States). But this time it was different: I was going home.
I'd actually intended to be home a few days earlier. But a cracked windshield and a cancelled flight forced me to stay in Honolulu. Others said "There are worse places to be stuck". I said it myself. And it's true. But I still wanted to be home.
I could have played the tourist for a few days longer - but I'd pretty much seen and done all the things that I'd planned to see and do. I was ready to be home. I was ready to be back at work.
And so I worked a couple of days from the airline provided hotel. The evenings were mine, though - and I wasn't going to waste the opportunity.
One evening I went walking by the beach, listening to the crashing waves and waiting for the sunset. And it repaid me - there's something about the colour of sunsets in Honolulu that I don't remember seeing anywhere else in the world.
The other evening, I went swimming in Magic Island Lagoon. While out there, I saw a rainbow over Diamond Head, then got rained on. It was very beautiful. But it wasn't home.
Getting to the airport, it was good seeing people I recognised from the previous flight. People I'd talked with, commiserated with, and complained with. Fellow travellers in a very real sense. We'd all managed to get through it.
Well, were getting through it, anyway. It's easy to feel nervous after already having a flight cancelled. I certainly expected the next flight would work out, but each step still felt more significant than usual.
Getting the shuttle to the airport. Checking in baggage. Getting through the security screening. Seeing the plane arrive from Melbourne. Going through the boarding process. Finding my seat. Buckling in. Taking off. Crossing into the southern hemisphere.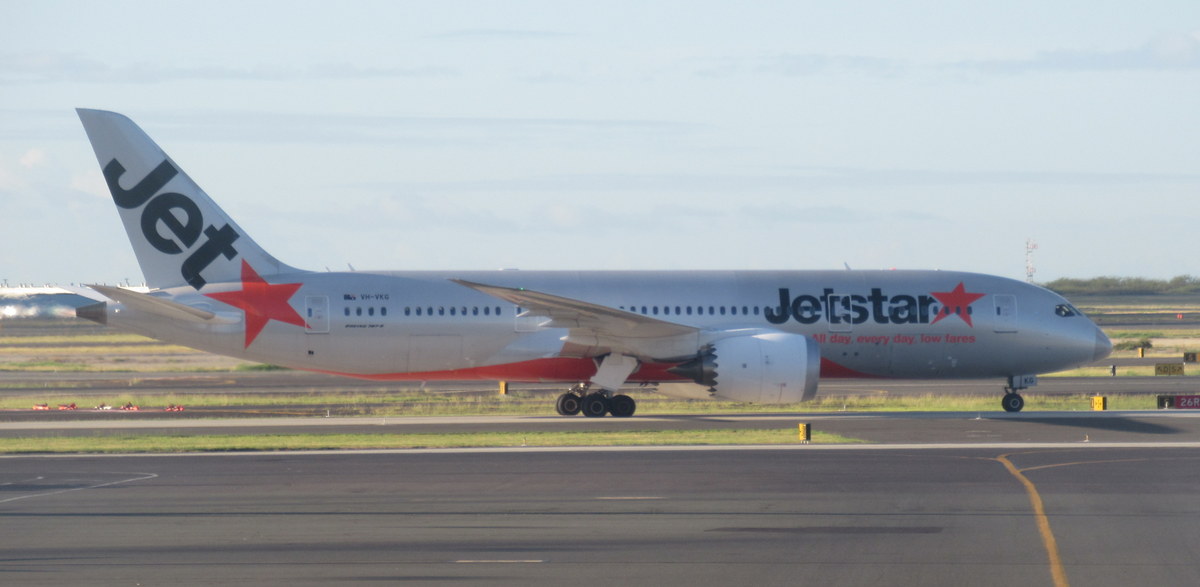 With each step that passed, it felt increasingly safe to think "Yes, it's really happening this time. We're really going home". And by the time we were finally over Victoria (somewhere near Falls Creek, to be precise), the time was near. Arrival in Melbourne. Home at last!
Getting through to the end of the day
As expected, it was hours between when the aeroplane first touched down and when I actually reached my house. But it still just felt like home.
In the airport, they advertised the beauty of Victoria to incoming tourists, and my heart swelled with pride and filled with memories of visiting the places featured.
Travelling on SkyBus, I saw the Western Victoria style plains. They weren't like my beloved Dandenong Ranges, but they were distinctively and recognisably Victorian.
Then I saw the skyscrapers on the sky-line. Over the past few months I'd seen many city skylines and many tall buildings (perhaps most notably in Manhattan), but these were my skyscrapers. I'd walked among them too many times to recall. I was home.
With the wonder of time zones a Wednesday morning in Hawaii became a Thursday evening in Victoria, then technically a Friday as it turned into a 23 hour day (4:30AM Hawaii time to 12:30AM Melbourne time). My house lost power, and I was scrambling to find where I'd hidden my work clothes with nothing but a phone torch to guide me. But I was home.
Back at work
That Friday, I woke up at 6AM and couldn't get back to sleep again. So I went in to the office early. It felt odd at first, but quickly became familiar. After all, I've worked in that office for over ten years.
Last week I spent a full week at work. Usually, that'd be unremarkable - but now it's the first such week since July.
Returning to normal life
I'm sure some thought I should be taking it easy. Take the chance to catch up on some sleep, and ease back into normal life. And they were probably right - but that wouldn't have been me.
So, what have I done? I've spent time with various family members. Eaten familiar food at familiar places. Reacquainted myself with Australian birds and with eucalypts.
I've been in to the city a couple of times. Even received a hearty welcome home:

Well, OK, that welcome wasn't really for me - but I still appreciated it.
I walked by the Yarra. Visited the Botanic Gardens. Enjoyed exhibitions, museums and even an opera.
I travelled through the very green (and wet) Yarra Valley. Saw (and heard!) a mighty waterfall, followed an aqueduct trail, then admired a weir. Admired a beautiful sunset - from the same point near home I've watched the sunsets through many a lockdown.
Sometimes it's the simple things: I've slept in the same bed every night for more than a week, for the first time since the start of July. More, I know where I will be sleeping next week or next month.
Being able to fill a fridge and freezer and be able to rely on it. Having ready access to cooking equipment.
Glad to be home
That first Saturday, I couldn't stop smiling. There was just an overwhelming joy at being home again, and visiting familiar places again. In the week since, that initial joy has faded a little, but there remains a deep contentment at being once more in the land of my birth, and in the city that I've consciously made my own.
I intended to write a measured, logical summary of my travels. And perhaps I will soon. But it got side-tracked in an upwelling of emotion and of love for Melbourne, and for Victoria.
I also intended to write about what I discovered that first weekend returning to familiar places. I've been struggling to do it for at least a week. But that too will have to wait. I'm home!
Continuing the exploration
Returning to Melbourne is a retreat from globe-trotting. It's a retreat from being a tourist 24/7. But it's not a retreat from exploration or trying new things.
I've got plans for the rest of this month. For next month. For December. Even some plans for next year. And I'm sure as the weeks and months go by I'll add more.
There are still new things to discover and experience. There are concerts. Musicals. Plays. Museums. Art galleries. Tomorrow even sees the beginning of the Men's T20 World Cup, including matches at the mighty MCG.
Not all joy
Bilbo was sadly reflecting that adventures are not all pony-rides in May-sunshine.
There are things that are hard about constant travel, and there are things that are hard about returning to normal life.
There's the mundane: The routine day-to-day tasks, as well as catching up on the things that I let slide while overseas.
There's the set-backs: The things that don't go as planned.
Then there's the worrying. Right now, with heavy rains last week and more likely, the risk of flooding is definitely up there. It hasn't affected me yet, but many haven't been so lucky, and I can only wait and see the effect of the next one.
I'm home!
I'm very glad to have seen and done all the things that I've seen and done - but I'm also glad to be home. Travel's been wonderful, but it was also a lot of work, and I knew it couldn't last forever.
And so I return to "real life". Not grudgingly, but joyously. I'm sure my experiences overseas have changed me in some ways - while also re-affirming the person I already was.
Melbourne has a place in my heart that nowhere else has. It provides the stability that allows me to explore and discover and travel. And whatever joys or sorrows are coming my way - I'll face them here.